You haven't missed anything. There are many video converters that work on Linux and are way better than Windows software:
1- FF-Multi Converter:
This is the best converter for Linux
. FF-Multi Converter is a simple graphical application which enables you to convert audio, video, image and document files between all popular formats, using and combining other programs. It uses ffmpeg for audio/video files, unoconv for document files and PythonMagick library for image file conversions.
The goal of FF Multi Converter is to gather all multimedia types in one application and provide conversions for them easily through a user-friendly interface. Extra options will be gradually added.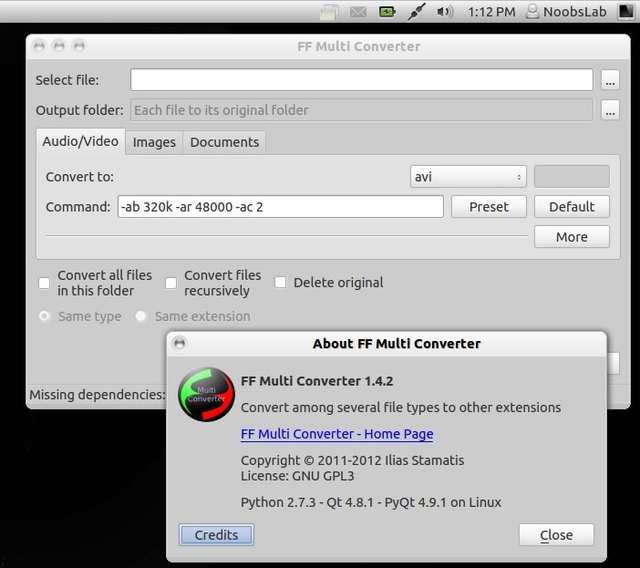 Features:
-Conversions for several file formats.
-Very easy to use interface.
-Access to common conversion options.
-Audio/video ffmpeg-presets management.
-Options for saving and naming files.
-Recursive conversions.
Supported formats:
1-Audio/Video formats:
aac, ac3, afc, aiff, amr, asf, au, avi, dvd, flac, flv, mka, mkv, mmf, mov, mp3, mp4, mpg, ogg, ogv, psp, rm, spx, vob, wav, webm, wma, wmv
And any other format supported by ffmpeg.
2- Image formats:
bmp, cgm, dpx, emf, eps, fpx, gif, jbig, jng, jpeg, mrsid, p7, pdf, picon, png, ppm, psd, rad, tga, tif, webp, xpm
3- Document file formats:
doc -> odt, pdf
html -> odt
odp -> pdf, ppt
ods -> pdf
odt -> doc, html, pdf, rtf, sxw, txt, xml
ppt -> odp
rtf -> odt
sdw -> odt
sxw -> odt
txt -> odt
xls -> ods
xml -> doc, odt, pdf
To install FF-Multi Converter in Ubuntu/Linux Mint open Terminal (Press Ctrl+Alt+T) and copy the following commands in the Terminal:
Code: Select all


sudo add-apt-repository ppa:ffmulticonverter/stable
sudo apt-get update
sudo apt-get install ffmulticonverter


2- Avidemux:
it's in Ubuntu repository.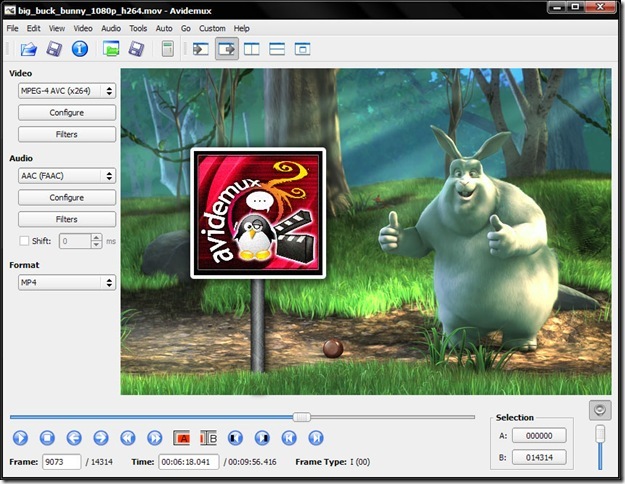 3- soundconverter:
it's in Ubuntu repository.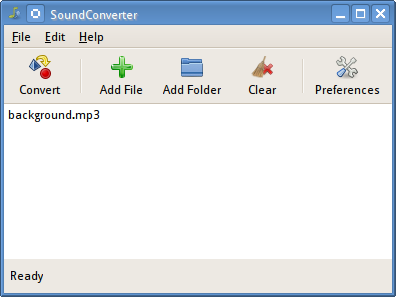 3- Transmageddon:
it's in Ubuntu repository.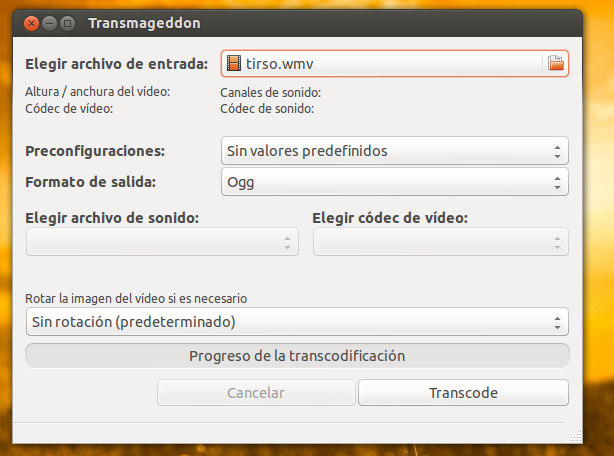 4- Curlew Multi-Converter:
Curlew is multi-converter tool, it is based on ffmpeg. Curlew is easy to use, free and open-source multimedia converter for Linux. Curlew converter can convert to over 117 different formats. Curlew written in python and GTK3 and it depends on (ffmpeg/avconv, mencoder).
Code: Select all


sudo apt-get install python python-gobject gir1.2-gtk-3.0 ffmpeg mencoder libavcodec-extra-53 xdg-utils
sudo add-apt-repository ppa:noobslab/apps
sudo apt-get update
sudo apt-get install curlew